---
Place of Origin: Guangdong, China
---
SKU:EW960WADCP-P
---
Warranty Policy: 1-Year warranty
---
Screen size: 8.8/10.25 inch
---
Screen type: IPS
---
Resolution: 1280*480
---
Microphone: Built-in
---
Bluetooth: Built-in
---
WIFI: Built-in
---
USB port: 1
---
PACKAGE
---
Single Package Size: 32cm*20cm*16cm
---
Single gross weight: 3KG
---
1 * Wifi Antenna
---
1 * Power Cable
---
1 * USB Cable
---
1 * AUX Cable
1.Plug and play, no coding.
---
2.Compatible with all original OEM features. Contains steering wheel buttons, iDrive knobs, parking sensors, cameras, and more.
---
3.Switch to CarPlay or original system freely (press "Menu" Button on iDrive controller over
---
2 seconds to switch between two system easily).
---
4.Wireless or Wired Apple CarPlay(AirPlay is unavailable)
---
5.Wired Android auto(Screen mirroring is unavailable)
---
6.Siri voice control, knobs, buttons or touchscreen
---
7.Compatible original parking sensors
---
8.Compatible original cameras and aftermarket cameras(Front camera, Rear camera and 360-degree camera. Automatic switching when reversing)
For CIC system
---
BMW 3 Series F30/F31/F34/F80 02/2012-11/2012
---
For NBT system
---
BMW 3 Series F30/F31 (2012-2015) F34 (2013-2015)
---
BMW 4 Series F32 F33 (2013-2015) F36 (2014-2015)
---
BMW M3 F80 2013-2017
---
BMW M4 F82 2013-2017
---
Our products are compatible with the CIC/NBT system. If your car is EVO system, it will not work.
---
NOTE: Please make sure your car has AUX function. The CarPlay head unit outputs sound through AUX.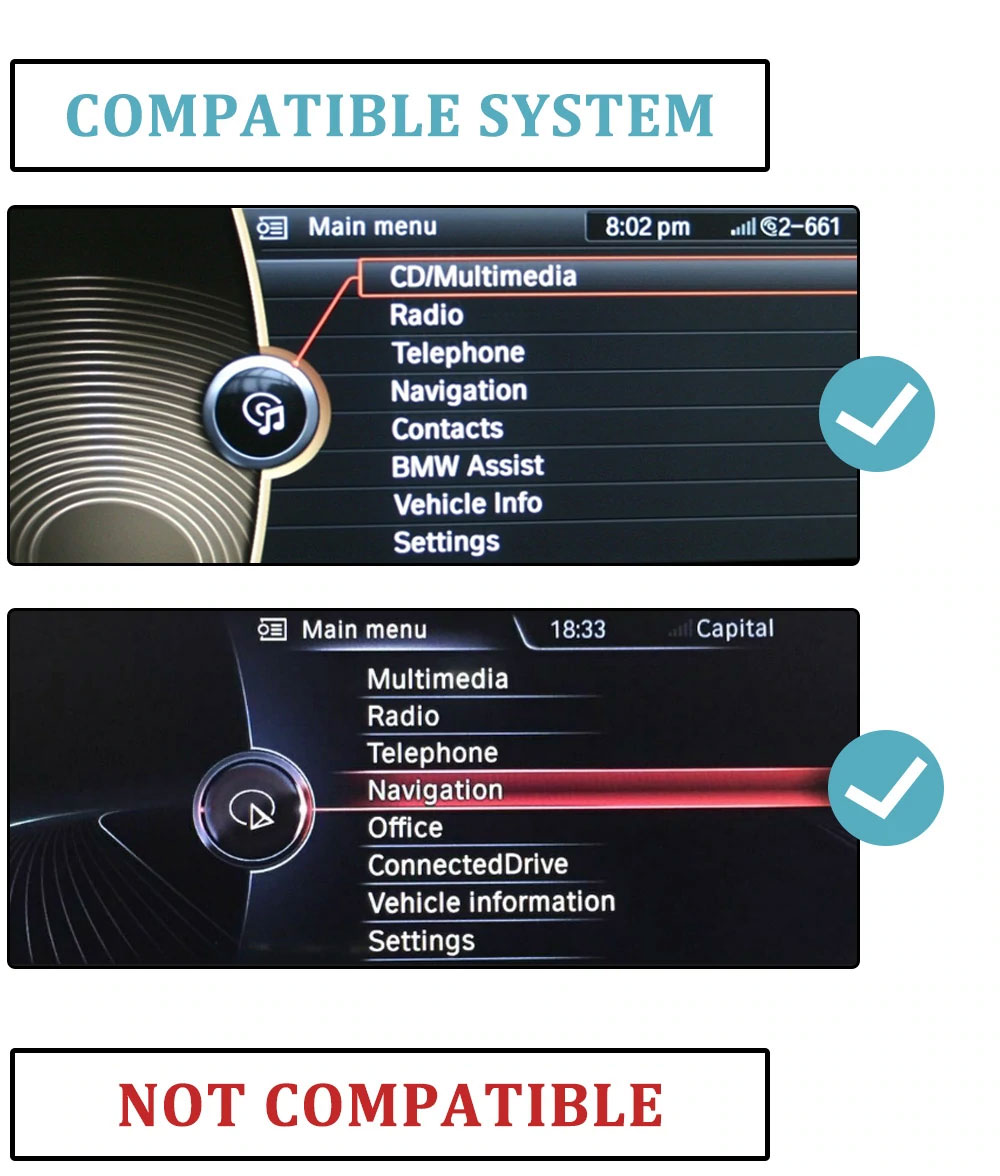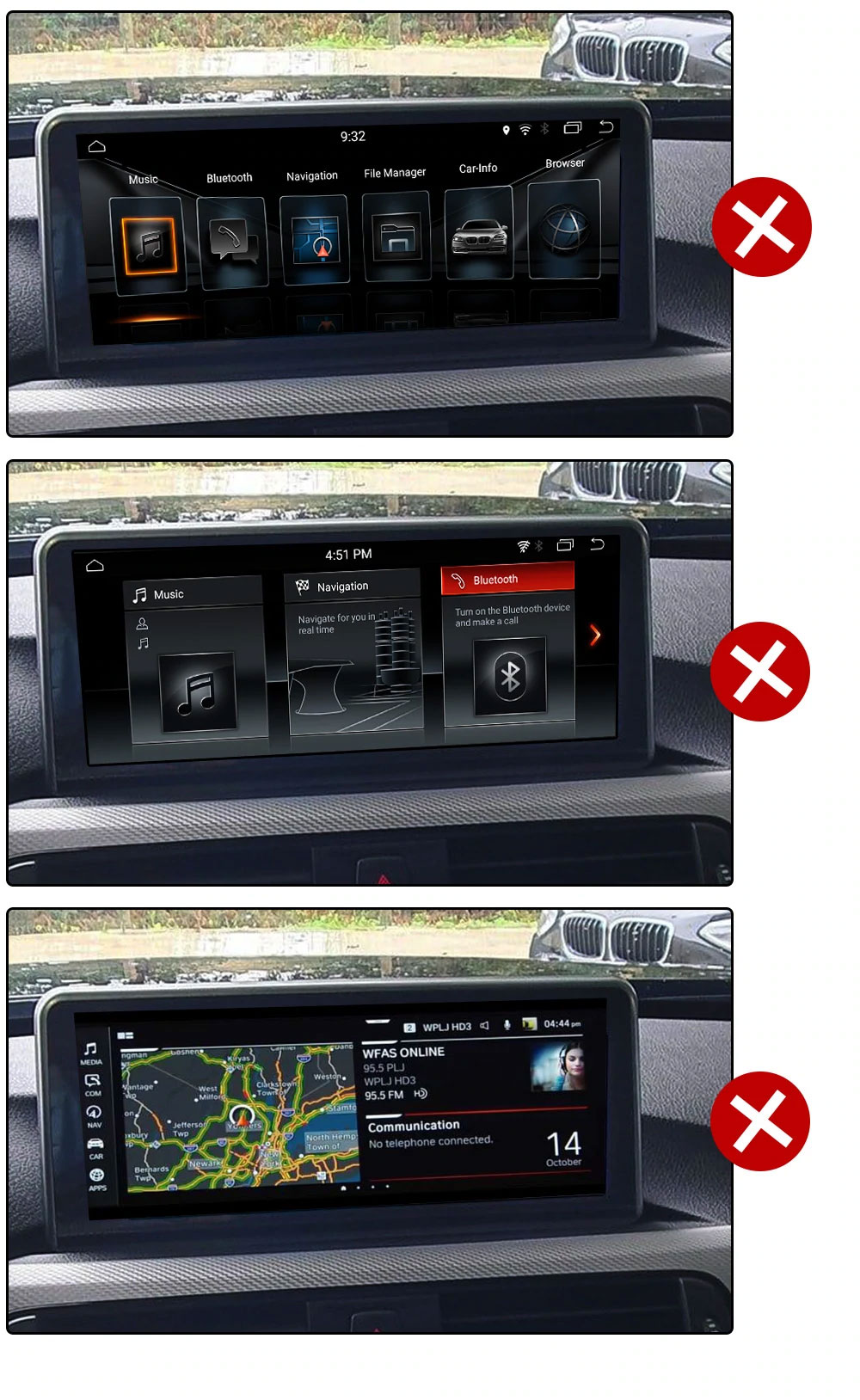 This product has a 12-month fault warranty, if the product is faulty, we will repair or replace it with a new one