Place of Origin:
Guangdong, China
---
Model Number:EW-TSLDBP-03C
---
Product Features: Real-time display of information such as vehicle speed, rotation speed, gear, indicator light, door open/close status and seat belt reminder,etc
---
Connection Methods:Wireless bluetooth or USB cable
---
Vioce control:Apple Siri, Google Assistant
---
Operating Methods:Steering Wheel, button
---
System update:Free update
---
Single Package Size:29.5cm*15.5cm*12cm
---
Single gross weight: 1.35kg
This is a Tesla LCD Dashboard for Model3/Y. It adopts an 8.8-inch screen design, which is more suitable for the driver's viewing angle. You can also adjust the position by flipping the screen angle for the best display position.
---
This digital LCD instrument cluster upgrades the original car's functions while retaining the original car's protocol, which can be controlled through steering wheel buttons and touch screen. Real-time monitoring of vehicle speed, speed, gear and other data information is helpful for safe driving.
1.Real-time monitoring of safety information such as vehicle speed and indicator lights
---
2.Built-in bluetooth, use the original car microphone, keep the original car sound quality
---
3.Support two control methods, steering wheel button control and touch screen control
---
4.Support screen flip function, adjust screen position in real time
---
5.Night Mode, Day Mode and Auto Mode
Tesla Model 3 and Model Y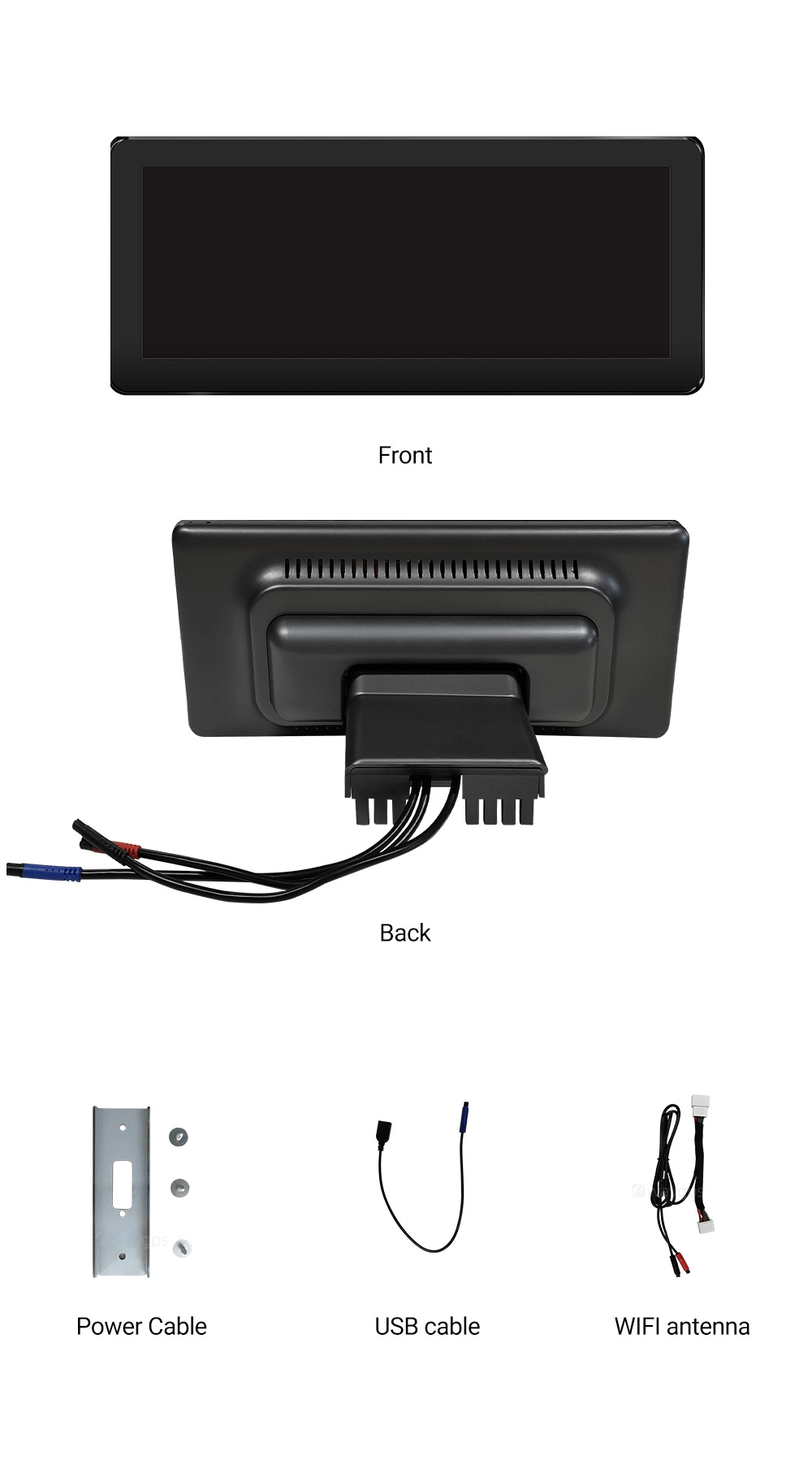 This product has a 12-month fault warranty, if the product is faulty, we will repair or replace it with a new one