Place of Origin:
Guangdong, China
---
Model Number:EW-TSLR2CP-01A
---
Product Features: Apple CarPlay,Android auto,WIFI,Bluetooth, USB
---
Connection Methods:Wireless bluetooth or USB cable
---
Vioce control:Apple Siri, Google Assistant
---
Support:Apple CarPlay and Android auto
---
Operating Methods:Steering Wheel, button,voice control
---
System update:Free update
---
Single Package Size:29.5cm*15.5cm*12cm
---
Single gross weight: 1.35kg
This is a Tesla LCD instrument panel suitable for Model3/Y. It adopts an 8.8-inch screen design, which is more suitable for the driver's viewing angle. You can also adjust the position by flipping the screen angle to achieve the best display position.
This digital LCD instrument panel upgrades the functions of the original car while retaining the original car protocol, which can be controlled by the steering wheel buttons and the touch screen. The Carplay function is realized by means of a hardware professional Carplay chip, which has the advantages of fast connection speed and high stability. While you are enjoying the Carplay function, you can also monitor real-time speed, speed, gear and other data information that is helpful for safe driving.
1. Support wireless Carplay function
---
2. Support wireless Android auto function
---
3. Support split-screen display, real-time monitoring of safety information such as vehicle speed and indicator lights on the Carplay interface
---
4. Built-in Bluetooth, use the original car microphone, keep the original car sound quality
---
5. Support two control methods, steering wheel button control and touch screen control
---
6. Support screen flip function, adjust the screen position in real time
---
7. Support display mode adjustment: night mode, day mode and automatic mode
Tesla Model 3 and Model Y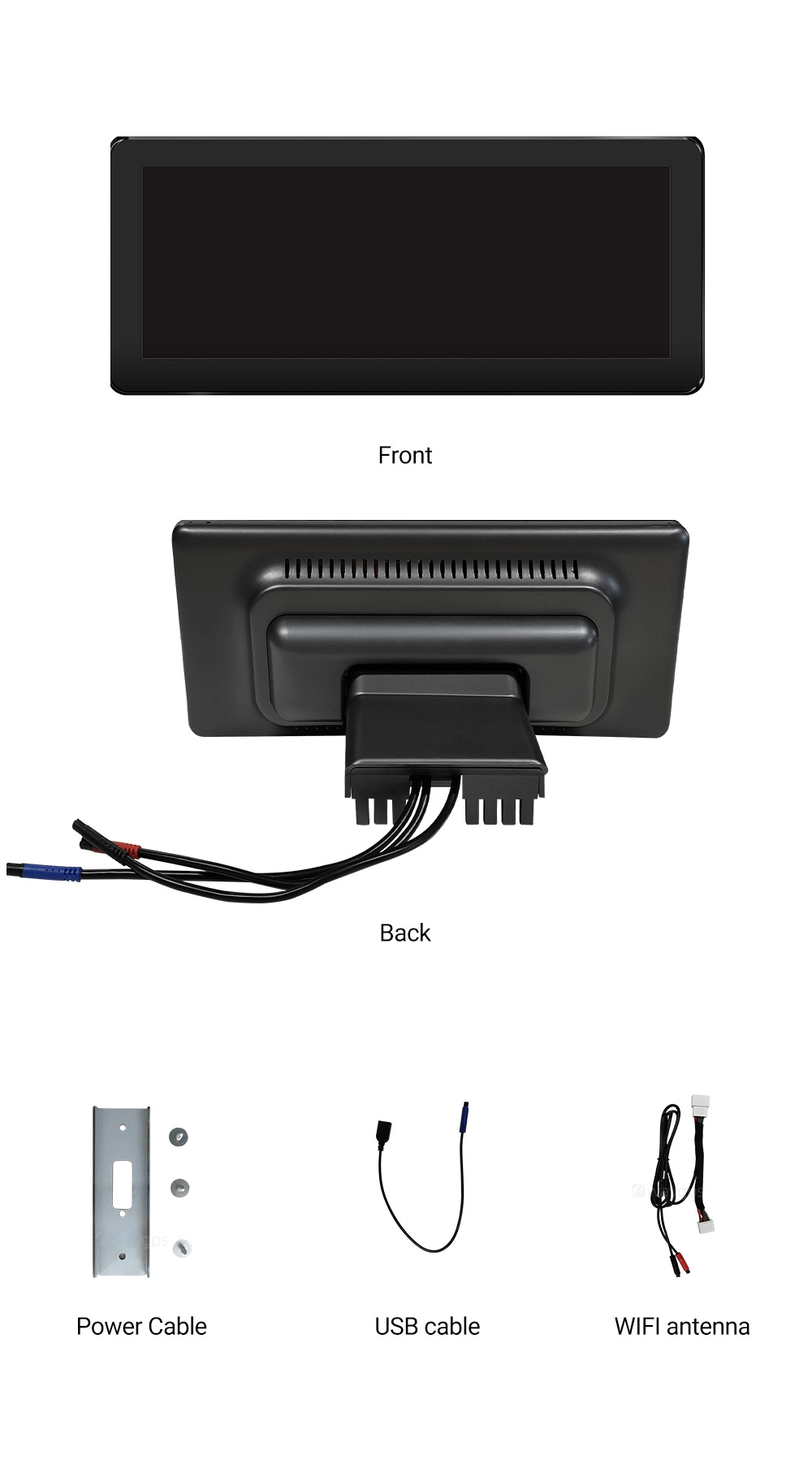 This product has a 12-month fault warranty, if the product is faulty, we will repair or replace it with a new one