1.CarPlay decoder box, USB Carplay dongle, Rear Cam, USB DAB 2 years warranty
2.Screen unit( include HUD) 2 years warranty
<=14 months : same with CarPlay decoder box as below
From 14 months to 2 years : Free to repair mainboard/LCD/chip/, Free replace metals/plastic frame etc, dealers need to pay both way shipping cost
一. Distributors in the European Union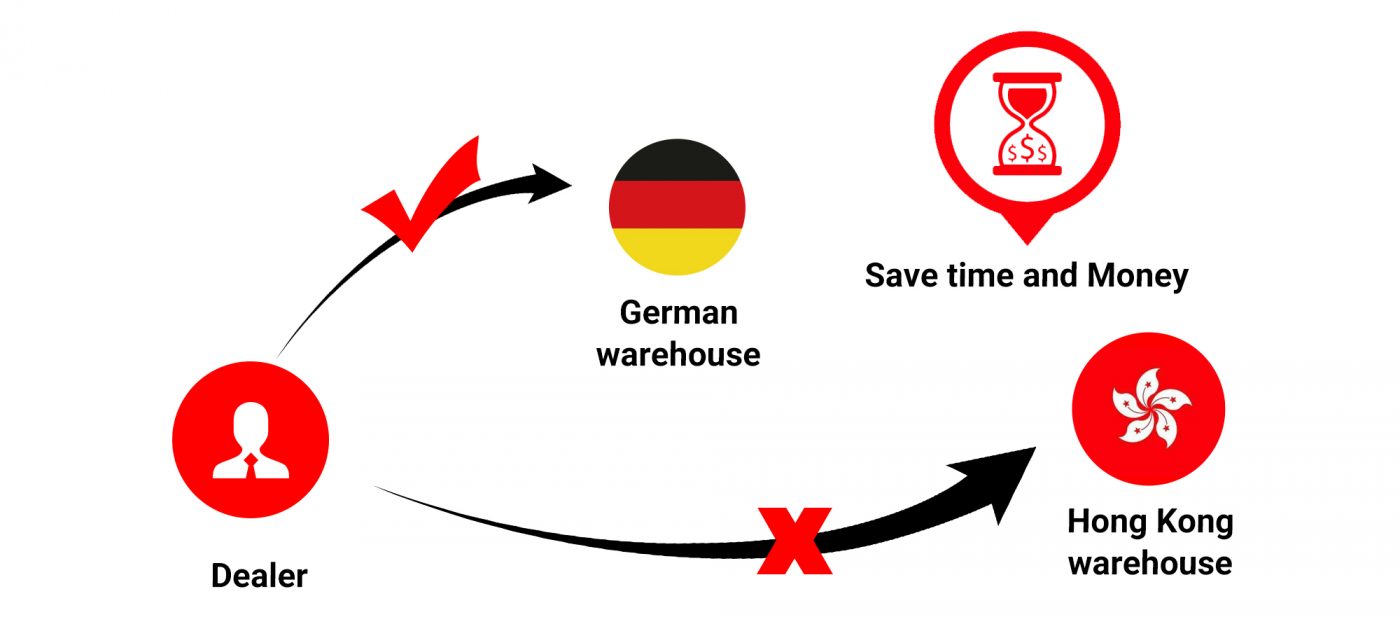 1.All units ( Carplay box, screen units ) return to Germany return place, NO NEED return to China any more!
[ before our warranty is : return to China, if want return to Germany return place, have to pay 20-40USD handling fees ] [ Now NO NEED pay ]
The after-sales service will last for a long time, and the dealers will get faster after-sales service, lower after-sales delivery cost, plus our two-year after-sales warranty policy, which will definitely greatly improve our product competitiveness!
In the European Union, similar products, whether they are factory-type or trade-type, cannot provide such after-sales service.

All units ONLY return host box/screen , NOT include any accessories/cables ; After we receive returned unit, will send new host box/screen from China ( not include any accessories/cables);
If you need whole New set of unit including accessories, Need pay basic 15USD/pcs for new accessories [ some models more than 15USD].
3.For big order long term cooperation dealers, who can repair by themselves, and can dismantling unit to add up together return to our China factory. Contact us to negotiate about warranty policy! Ewaygps will be sure give best services.
二. Non-EU regions
Return to : Hong Kong or Shenzhen China(Warranty details same with EU regions)

三. New unit faulty
Within 30 days after install ( date count from consign time )
1)Return to us to replace new unit
2)Buy a new unit to replace, then return faulty one to get refund
Note: warranty date count from goods shipped